About us
Masterdent is more than a dental clinic. We are proud to have a team of practicing doctors involved in the academic and scientific community. Close collaboration with the State University of Medicine and Pharmacy is an important pillar, which is why we are pleased to announce that we have recently become a university clinical base.
Patient care is at the heart of our philosophy and is reflected in everything we do. Our goal is to give patients the assurance that the treatment they receive is performed by a properly trained specialist, according to a clear medical protocol.
Book an appointment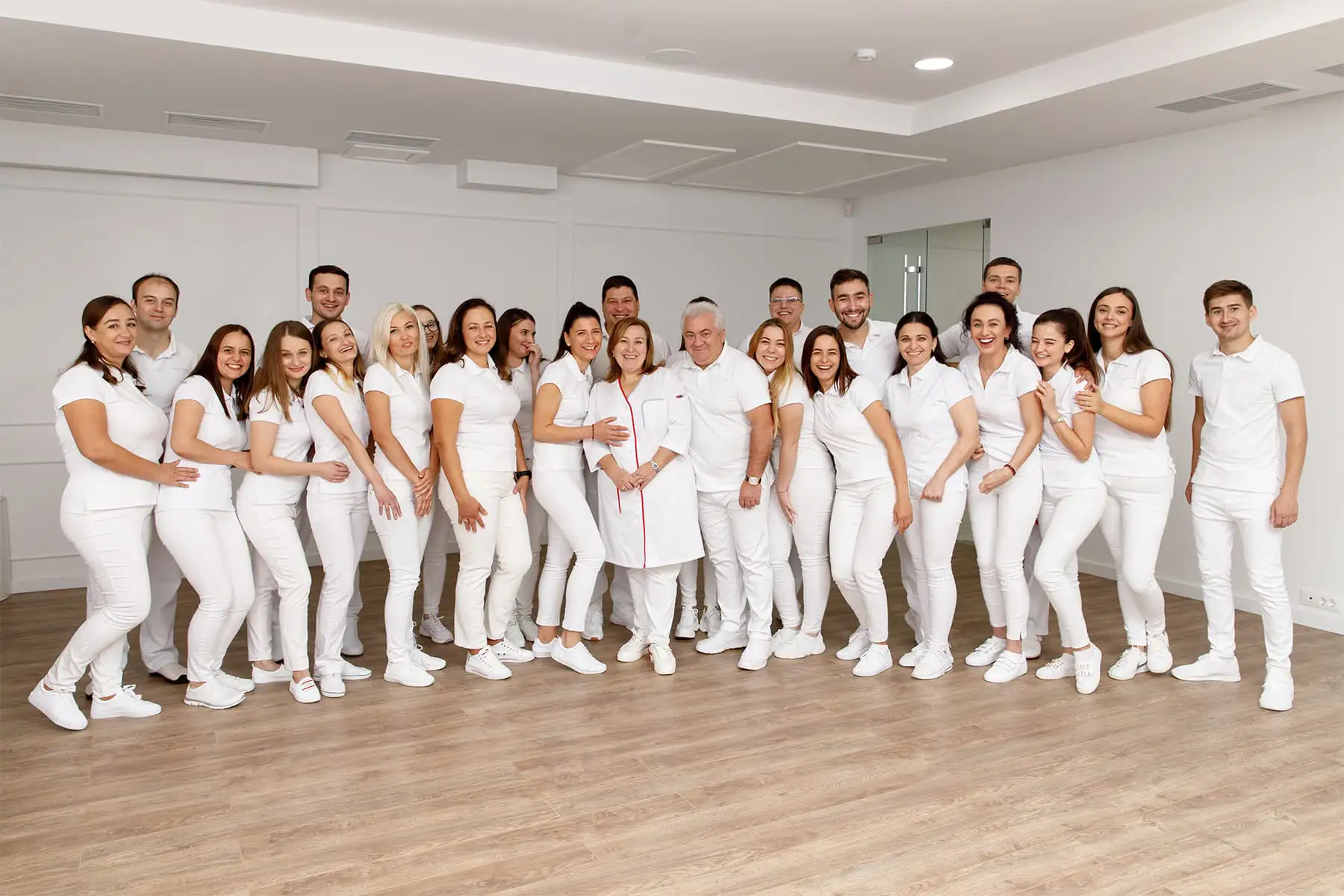 Family business
Created and managed by doctors
For 20 years we have been working daily to develop the business and create the necessary conditions for our patients to enjoy safe, comfortable and durable dental treatments.
Time has shown that the greatest resource we have is the team, which has been with us since the opening day.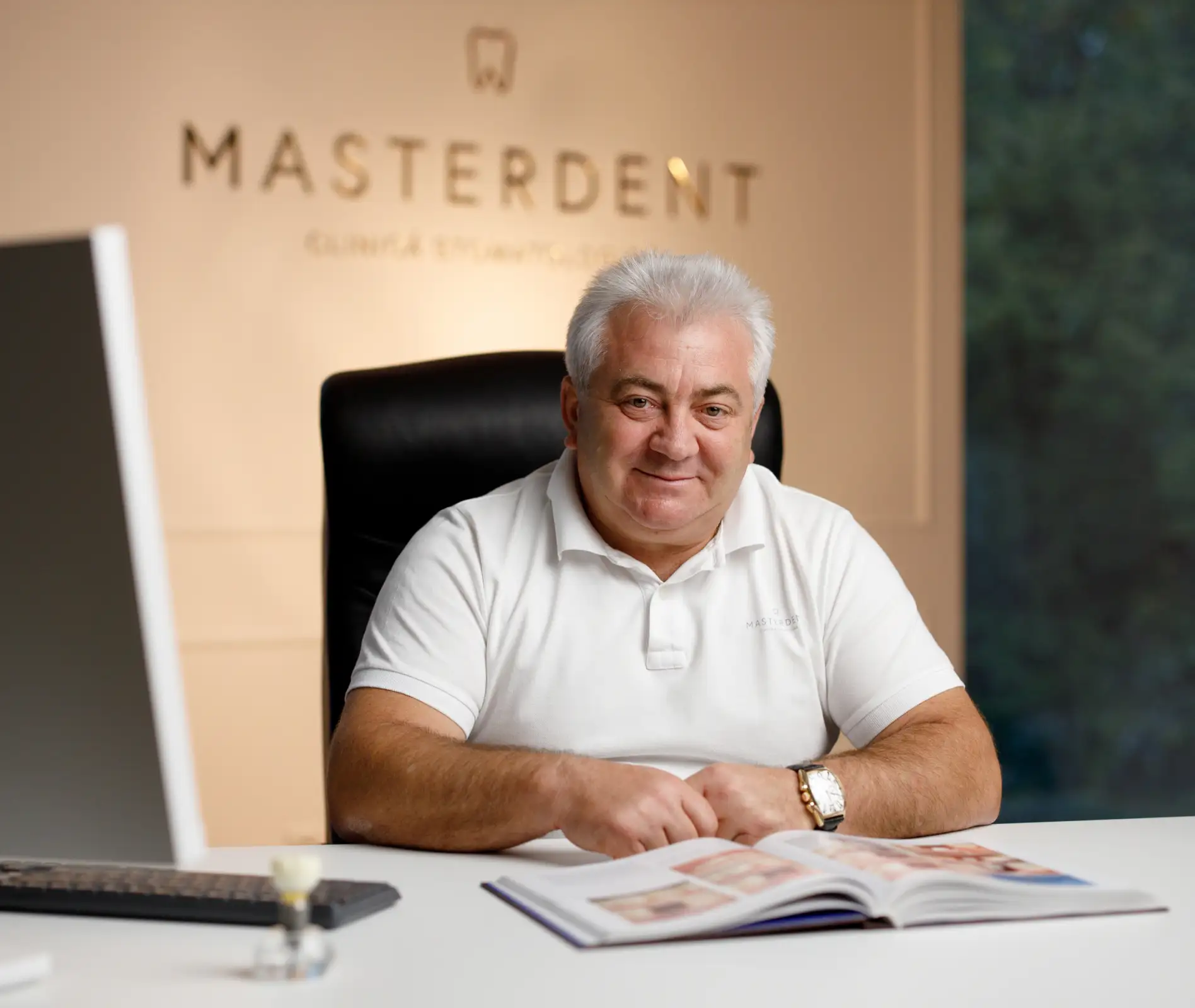 Prof. Nicolae Chele
Founder and medical chief
Simultaneously with his clinical practice, he teaches and leads the department of oro-maxillo-facial surgery within the State University of Medicine and Pharmacy "Nicolae Testemitanu".
Specializing in oral and maxillofacial surgery, Prof. Chele has conducted and published numerous studies on minimally invasive methods of installing endosseous dental implants.
Dental clinic
We operate in a high-tech facility with 9 dental offices, which facilitates the good organization of the flow of patients and creates a general state of comfort.
We have invested in the best digital technologies for the complete examination and diagnosis of patients during the consultation.
A strict sterilization and hygiene protocol is established in the clinic, necessary for the safety of patients. Monitoring and control systems are the priorities of senior nurse.
Training center
Together with our academic partners from the Republic of Moldova and Romania, we support the continuing medical education of dental professionals.
We created the necessary conditions for organizing medical conferences and live-ops. The conference room has a capacity of 40 people and is interconnected with the operating room. Any medical intervention can have a real-time projection and be followed from the conference room or shared on online platforms.