About self-ligating braces
Visually, self-ligating braces are similar to traditional braces, but they do not have elastic ligatures.
The difference is in the spring which is fixed by means of a padlock, which closes and opens automatically inside the bracket, and not by means of elastic ligatures, as in the case of traditional braces.
Book an appointment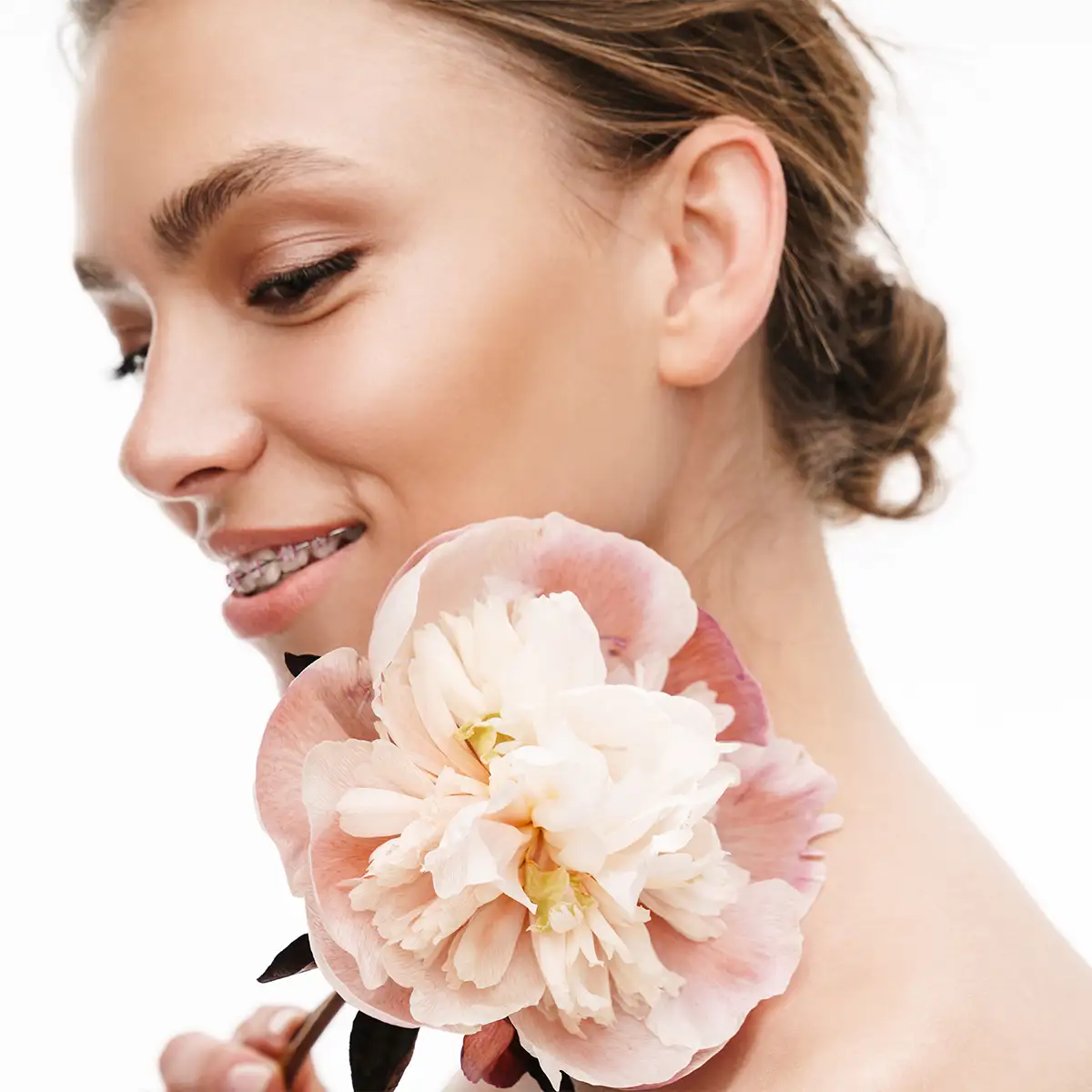 Self-ligating braces Damon
Self-ligating braces work on the basis of a sliding system, which moves with the migration of the teeth in the correct position and does not require the monthly appointments at the orthodontist to tighten or adjust the system.
The finely rounded edges and the small, intermittent forces that act gently on the tissues allow the treatment without pain. Due to the low friction force, the teeth migrate much faster.
The benefits of self-ligating braces
Faster treatment
The Damon self-ligating system works 24/7 and ensures the alignment of the teeth to create a flawless smile. Thus, the treatment is usually shorter compared to that involving traditional brackets.
More comfortable
The Damon self-ligating system eliminates the elastic modules that hold the spring in the bracket, adding flexibility and comfort in use. Another advantage is the smaller size of the appliance, compared to that of a classic dental appliance.
Fewer visits to the orthodontist
In the case of traditional braces, the patient needs monthly visits to the orthodontist, necessary to adjust the braces. In the case of the Damon self-ligating system, these visits will take place once every 2-3 months.
Easier to clean
Due to the lack of elastic modules, they are easier to maintain. Bacterial plaque is significantly reduced compared to conventional braces, and the patient enjoys better dental hygiene.
No tooth extraction
In traditional orthodontic treatments, the doctor is often forced to extract certain crowded teeth to create space. Damon brackets use a system of biologically-sensitive forces to create space naturally, excluding the need for tooth extractions.
Today is a good day for a new change
The first step to changing your life